Find Parts, Warranty & Manuals
Start with your grill's model number. It's the key to getting the right parts and product info.
Electric Grill FAQ's
Grill stopped working
Grill stopped working
Ground Fault Circuit Interrupters (GFCI) along with household circuit breakers can cause the electricity to your grill to be shut off if tripped. Less likely causes are a short in the element itself or a break in the insulation surrounding the internal wire of the element. If the element wire is bent, it is likely to come in contact with the sheathing and cause damage. Proper handling and storage of the element will help prolong its life. The thermostat for your grill should be stored indoors, in a controlled environment. Make sure that the thermostat is fully engaged into the element before each use. There could be moisture in the element and controller. Allow both parts to completely dry and try to use.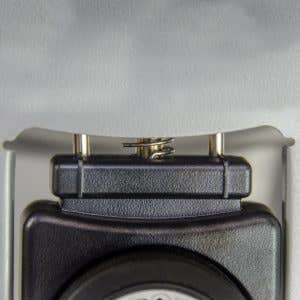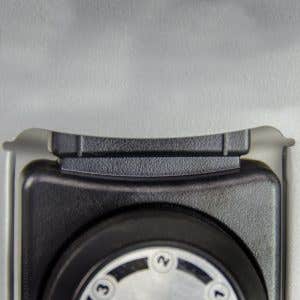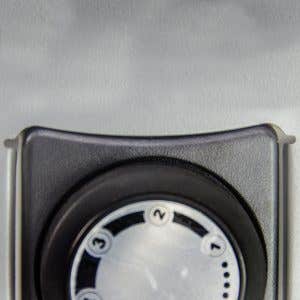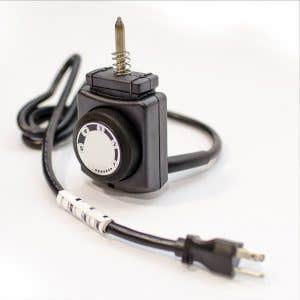 Grill isn't heating or cooking properly
Grill isn't heating or cooking properly
Gas grills generally provide fairly even heat, but it is normal for there to be a slight temperature variance in different areas of the grill. But, if you notice that part of your grill is either not heating or over-heating, there's something wrong.
Blocked Burners
Gas grill burners have several ports along the sides where the gas flows through to produce the flame. When grease and food drippings fall down the grates, the drippings can clog the ports so the gas can't flow properly. You can try cleaning the burner by using a grill brush to remove the drippings from the inside and outside of the burners. If the burners are too clogged, you may need to replace the burners.
Greasy Flame Tamers
Flame tamers cover the burners on a gas grill. They protect the grill burners from the bulk of grease and food drippings; they also infuse your food with flavor as the drippings heat up and create smoke. When the buildup is too thick, the flame tamers can cause flare-ups and uneven cooking. You can clean the flame tamers with a good brush, but if the buildup to too thick, you should replace the flame tamers. (Flame tamers are also known as vaporizer bars, heat shields, or heat diffusers.)
Rusty Heat Tents
Heat tents (also known as flame tamers) work best when they are clean. Those that are rusted can cause flare-ups and uneven heat distribution. You can remove light, surface rust. But if the heat tents have moderate to thick rust or some of the material is rusted away, you should go ahead and replace them.
If you're experiencing uneven heat on your grill, try cleaning your grill. All else fails, you may need to replace the parts to ensure that your grill is working properly.
Electric Grill Heating and Cooking Troubleshooting
Grill isn't preheating
Grill isn't preheating
Close the lid when you preheat if you aren't getting a high enough temperature. Preheat the grill for 15-20 minutes and increase the temperature control setting.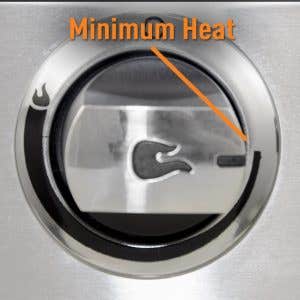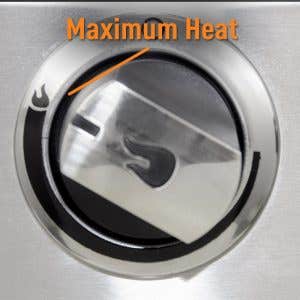 Controller indicator light is not lit
Controller indicator light is not lit
If your control indicator isn't lit, it could be normal controller cycling. In that case, just increase the knob setting or wait for the light to cycle on. If that's not it, check your power and make sure the controller is fully seated in heating element bracket and grill is properly plugged into outlet. Also check for tripped household circuit breakers or Ground Fault Circuit Interrupters (GFCI). Or try a different outlet.
Grill isn't heating
Grill isn't heating
First make sure your controller is on and that you have power. Be sure that your controller is fully seated in the heating element bracket and that your grill is properly plugged in and uses the correct extension cord (15 amps). Make sure that your household circuit breakers or GFCI (on a plug or switch plate) hasn't been tripped. If you've followed those instruction and it's still not heating, you could have a faulty controller or heating element. You will need to replace that.