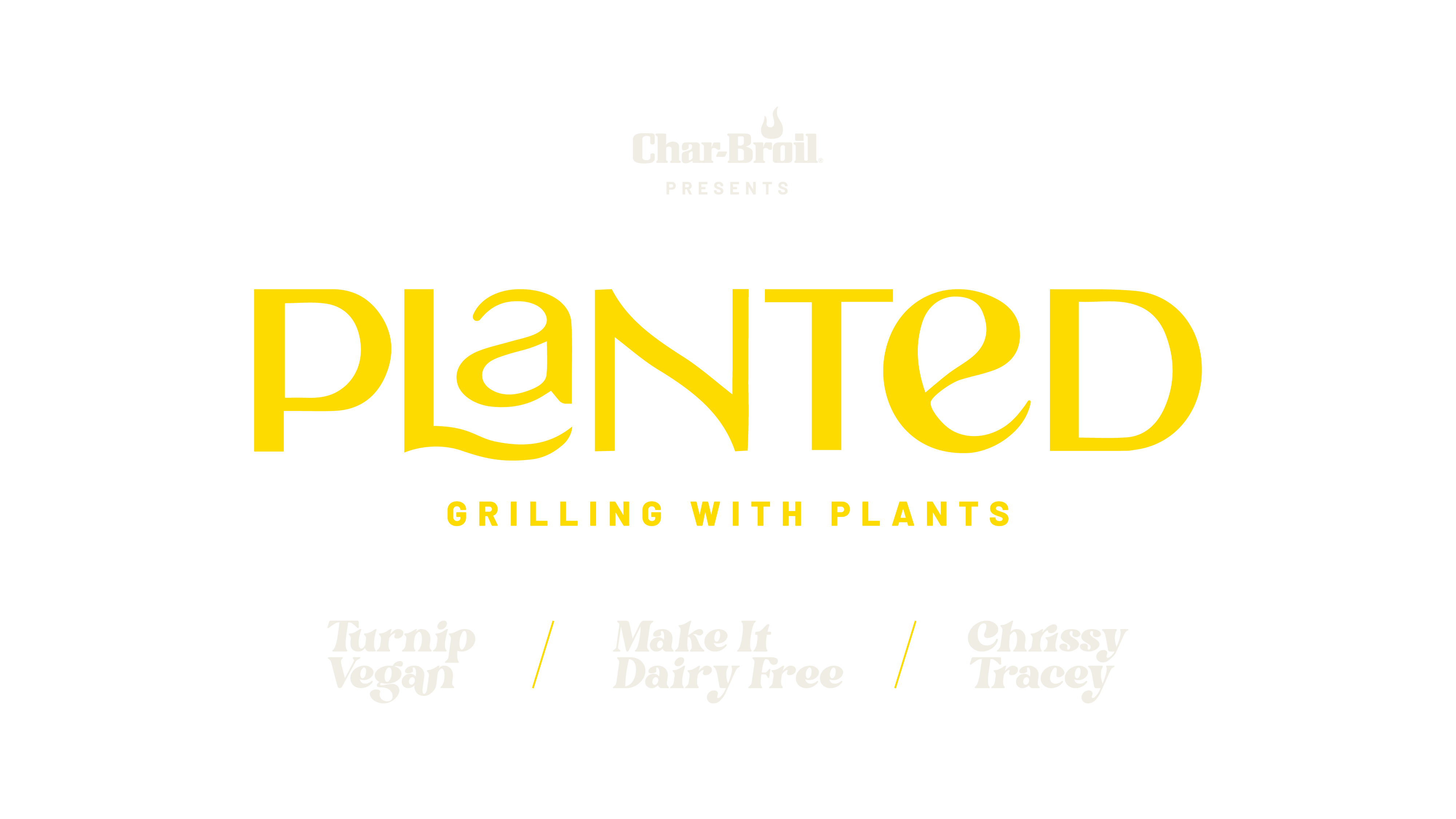 GRILLING WITH PLANTS
---
With Planted, we set out to explore the world of plant-based eating with some of the most creative minds in the space: Chrissy Tracey (@EatWithChrissy), Andrew & Larisha (@MakeItDairyFree), and Todd Anderson (@TurnipVegan). Watch below to soak in their plant-based knowledge, and check out their recipes to see how you can bring some plant-based flavor to your grill.
Get the most out of grilling with plants by learning from those who do it best.
Delicious plant-based recipes that will change the way you cook with fruits and vegetables.

Join the #PlantBasedGrilling challenge. Show us how you grill with plants by tagging @CharBroilGrills on Instagram.
---