THE BUILT-IN KITCHEN LINE
MEDALLION SERIES™
BUILT-IN KITCHEN
IF YOU CAN DREAM IT YOU CAN BUILD IT
If you're looking to make an outdoor cooking addition to your home, the Medallion Series™ Built-In Kitchen gives you the customization options you need to turn any space into the outdoor cooking oasis you've always wanted.
BUILD IT AND THEY WILL YUM
The Built-In Kitchen is a versatile outdoor cooking experience packed with useful features and high-quality components. Build your space how you always imagined, then invite your friends and let the good times begin.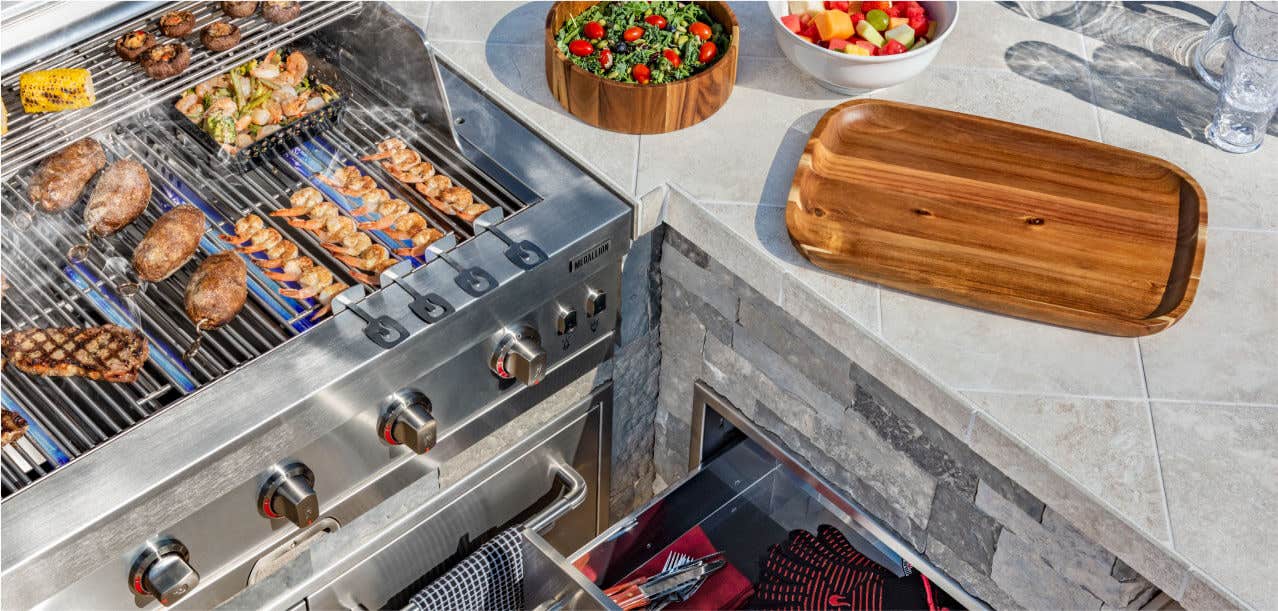 ---
---
BUILT-IN KITCHEN FEATURES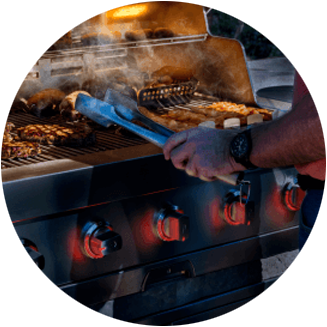 THIS KITCHEN NEVER CLOSES
---
When the sun goes down, your Built-In is ready to stay up. Both grilling options feature halogen firebox lights that illuminate the cooking space and die-cast LED control knobs that make it easy to navigate the grill in the dark.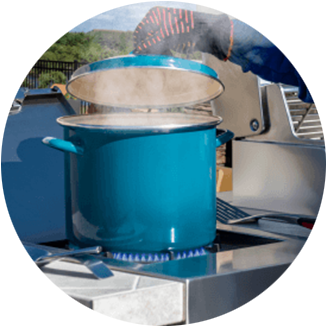 BUILT FOR ALL OCCASIONS
---
From cookouts, birthdays and game days to casual get-togethers with family and friends, the Built-In Kitchen is designed to be your custom-made hangout headquarters.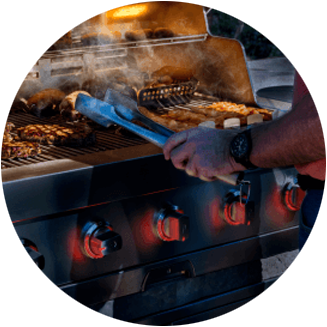 GRILL WITH EASE
---
The Built-In Kitchen is filled with forgiving features, like a removable grease pan for hassle-free clean up, and the ability to connect directly to natural gas or convert to a propane connection. (Liquid Propane Conversion Kit sold separately)
---
---
Built-In Kitchen Popular Combinations
See some of our favorite Built-In Kitchen combos below.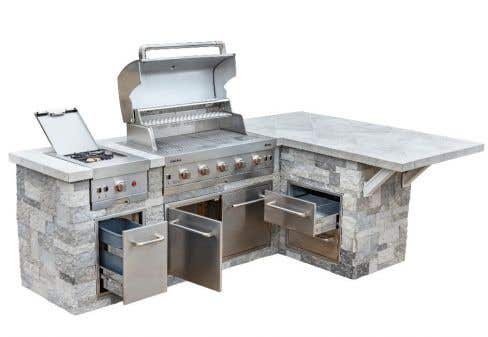 The Total Package
A Built-In option that features every component and storage option in its largest size available. This L-shaped combination features a 5-Burner Gas Grill head, Side Burner, Large Double-Doors and an LP Tank/Trash Drawer.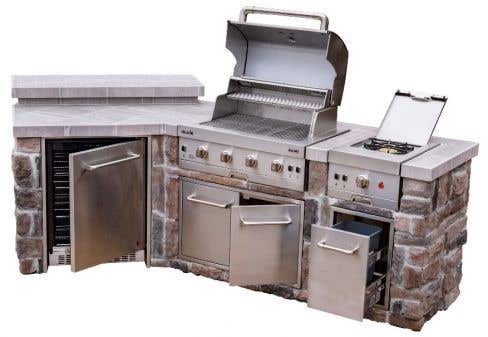 The Five Star
There's no food order you can't fulfill with this Built-In combination at your disposal. This full-kitchen option features the 4-Burner Gas Grill head, Side Burner, Small Double Doors, the LP Tank/Trash and Refrigerator components.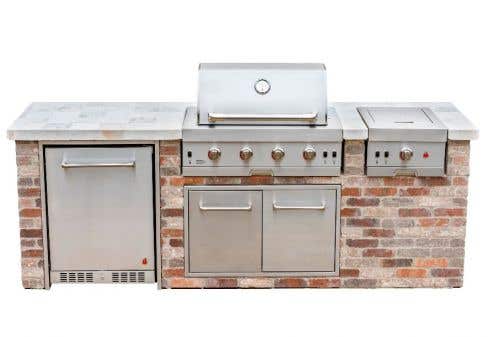 The Essential
A Built-In combination that gives you every tool you need to entertain outdoors effectively. This kitchen features the 4-Burner Gas Grill head, Side Burner, Small Double Doors and Refrigerator components.